Terrifying Moment Gunman Opens Fire On North London Street
23 November 2018, 12:24 | Updated: 28 October 2019, 15:21
Police are on the hunt for two men after CCTV captured the terrifying moment a gunman jumped out of a car and opened fire on a London street.
The incident happened on Essex Road in Islington, north London, at about 21:30 on 20th September.
Footage shows a Jaguar pull up before a hooded man leapt out of the passenger's side.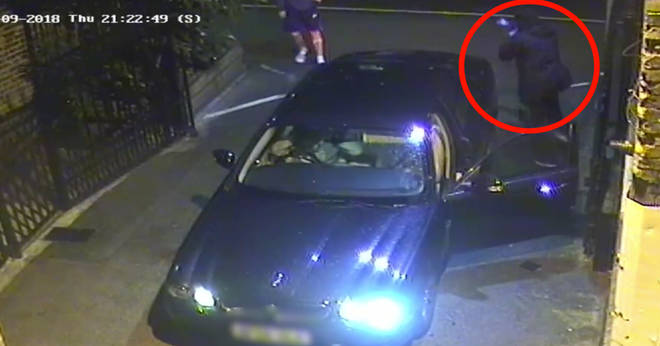 He could be seen waving a gun in the air, before firing multiple shots at a passing man.
When police arrived two members of the public were founded with minor injuries.
But, they were not involved in the incident, Scotland Yard said.
The vehicle was seen speeding off down Popham Street N1.
Detectives say they are keeping an open mind as to the motive for the incident, but no arrests have been made.