Police Use Patrol Car To Knock Moped Thief Off Bike After High-Speed Chase
31 July 2018, 14:46 | Updated: 28 October 2019, 15:21
Two police officers who used their patrol car to stop a moped thief by knocking him off his bike have been praised by a judge.
PCs George Anckorn and Russell Mellis have been awarded Certificates of Commendation for their efforts back in January.
Dash-cam footage shows the pair pursuing Abdirizak Kheyre, 19, after he failed to stop in Islington, north London.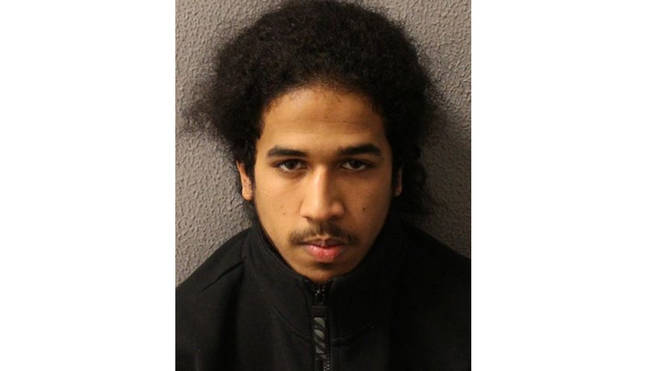 Kheyre, of no fixed address, made off at double the speed limit in a bid to evade the officers on a stolen scooter.
PC Mellis, who was driving the police vehicle, made tactical contact with the scooter, causing Kheyre to fall off.
He attempted to run away Hamstead Lane, Camden, and PC Anckorn chased and detained him at approximately 18:15hrs.
There were no injuries.
Kheyre was found with nine bags containing cannabis, two bags of a white rock substance and another two bags of a white powder substance.
The white substances were analysed and later found to be ecstasy and cocaine.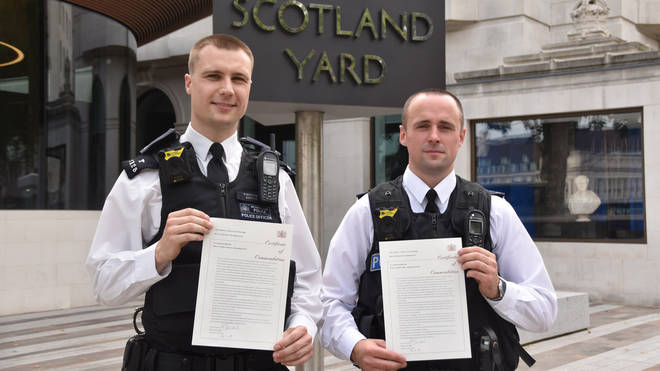 They also found a kitchen knife, approximately 22cm in length, behind the front panel of the moped.
He was sentenced to 21 months in a young offenders institute.
Inspector Jim Corbett, from the Met's Operation Venice, said: "It is fantastic that these two officers have been commended for their great skill in making tactical contact with Kheyre, which consequently led to his arrest and subsequent conviction.
"Operation Venice is determined to tackle moped criminals and will continue to use a number of tactics to stop and arrest them."