Gang Hold Young Boy Hostage And Spray "Acid" In Grandad's Face During Robbery
23 March 2018, 11:16 | Updated: 28 October 2019, 15:21
This is the moment a gang of armed burglars stormed into a family home before taking an 11-year-old boy prisoner and spraying what was thought to be acid in his grandad's face.
Terrifying CCTV has been released by police showing four thugs break into the house with a crowbar before taking the family hostage.
They smashed their way into the property on Cookham Dene Close in Chislehurst at about 6pm on March 5th.
Initially they tried the doorbell, but when nobody answered they walked to the back of the house where they forced their way inside.
During the violent robbery the 11-year-old boy was dragged from the lounge to the hallway where the rest of the family were sitting.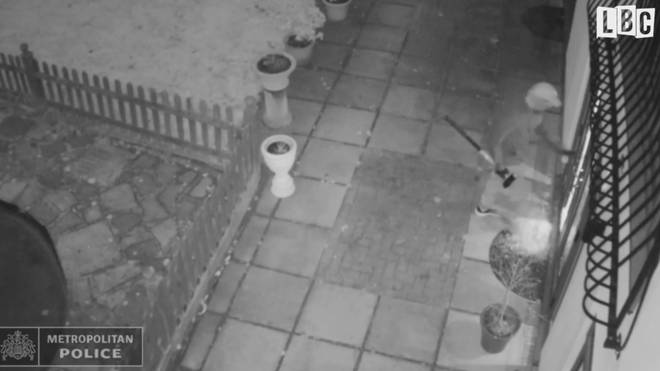 The 81-year-old grandfather was sprayed with what was thought to have been a corrosive substance - before the family were threatened with hammers and crowbars if they didn't tell them where the valuables were kept.
As a teenage girl was dragged upstairs, one of the victims was able to phone a family member who then alerted the police.
When the gang became aware officers were on their way, they filled the girl's school bag with jewellery and ran off.
They are described as four white stocky men with Irish accents aged in their mid-20s.
They all wore matching Converse All Star style trainers, baseballs caps and puffs-style jackets.
Detectives believe the same group of men are responsible for a number of burglaries in the Chislehurst area in which the properties have all been broken into through the rear after the doorbell was rung.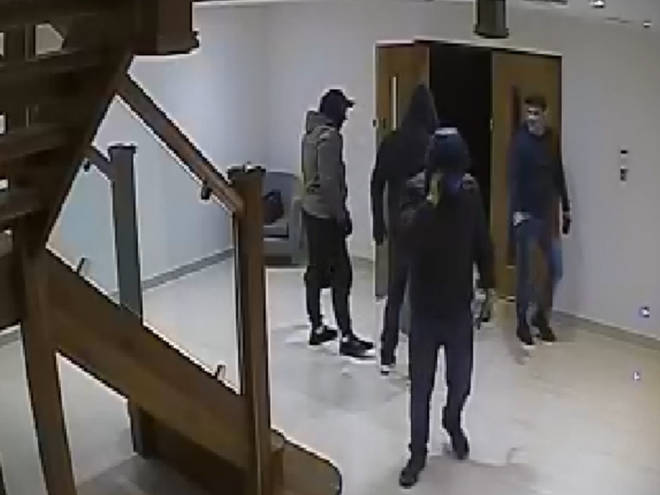 Det Constable Ben Briselden said: "This was a terrifying burglary where a family were at home enjoying their evening and were threatened, and attacked, by four men who then stole their most valued possessions, which were of great sentimental value.
"We would urge anyone with information about this burglary to get in touch as soon as possible."
If you can assist police with their enquiries, call Bromley Burglary Squad on 07795 334919 on or 101, or tweet @Metcc. To call anonymously, call Crimestoppers on 0800 555 111.