Police Hunt Gunman After Woman Is Shot At Three Times In London Traffic
9 July 2018, 13:23 | Updated: 28 October 2019, 15:21
A woman was shot at three times by a masked man as she sat in rush hour traffic in London - and miraculously emerged unharmed.
Chilling CCTV has been released of the attack which is being treated as attempted murder by police.
It shows the moment the 51-year-old victim was approached and then blasted by a balaclava-clad man in Brent.
It happened as she waited at traffic lights on Beverly Drive at about 08:40am on Monday 14th May.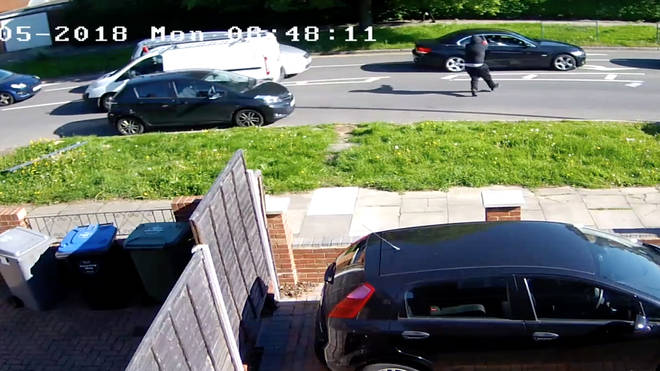 The driver's window smashed but she was not injured.
The suspect ran off before jumping into an unknown vehicle, he has not yet been traced.
He's described as a dark-skinned black man, approximately 5ft 8ins tall and of medium build. He may have had short dreadlocks.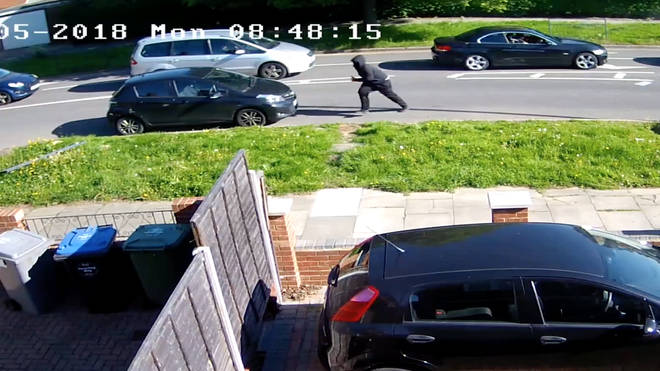 Det Insp Tom Williams said: "This was an outrageous and brazen attack that happened in the middle of rush hour on a Monday morning, in which luckily, no one was injured.
"Firearms have absolutely no place on London's streets and we are carrying out a full and thorough investigation into locating this man and making sure that he appears before the courts.
"We are following numerous leads, but are also appealing for anyone with any information to contact us as soon as possible.
"On this occasion, no one was physically harmed, but no doubt the traumatic experience will affect the victim for years to come."